Disclosure: This post may contain affiliate links, which means we may receive a commission if you click a link and purchase something. Please check out our privacy policy for more details.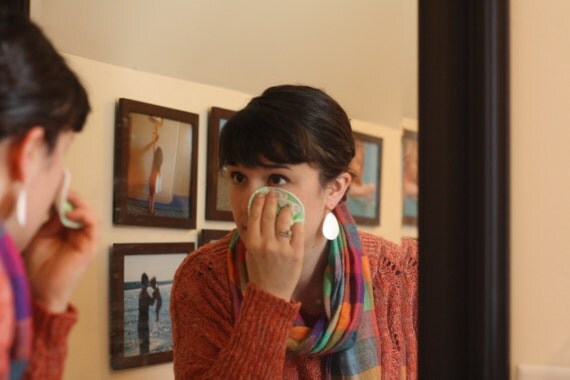 Perhaps this post would have been appropriate yesterday, Earth Day, but this morning I woke up and realized that I haven't yet posted about the Reusable Makeup Facial Pads I purchased from Etsy a couple of months ago.
My husband and I do our best to implement little "earth friendly" changes in our routine. We switched to only using cloth napkins a few years ago, we purchased a Brita so we no longer purchase bottled water, and we *try* to remember to bring reusable bags to the grocery store. One of my goals for this summer is to learn how to make reusable paper towels (which would mean reacquainting myself with my sewing machine), and when I was thinking about cutting down on paper products I started thinking about another product I use and dispose of frequently: makeup pads.
Since I've begun using Liz Earle Toner as part of my daily skincare routine I have been going through multiple cotton makeup pads each day, either for toner application or makeup removal. I realized there had to be a better way than using something once and disposing of it, so I turned to Etsy and found these Reusable Makeup Facial Pads from Anne Riggs Design.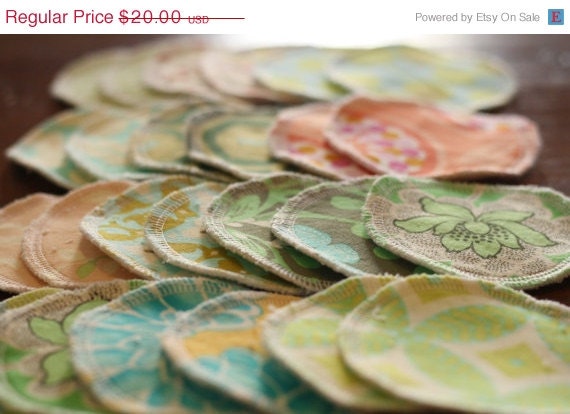 You can purchase 25 reusable makeup pads for $20 (though right now there's an ongoing Earth Day Sale and the price is slashed to $16). I've been using these pads for awhile now and I absolutely love them!
One side of each pad is terry, and the other is a cute cotton fabric. The two pieces of fabric have been serged together to create one incredibly absorbent pad that does a great job of applying toner and removing makeup. I have no complaints at all!
I store my reusable makeup pads in a glass jar in the bathroom, so they look kind of cute on the counter. The pads come with a small mesh laundry bag, which holds soiled pads and can then be thrown right into the washing machine.
I love when I find easy ways to alter my routine that cuts down on waste. If you're looking to make an easy earth-friendly change to your beauty routine, I highly recommend checking out these reusable makeup facial pads!