Disclosure: This post may contain affiliate links, which means we may receive a commission if you click a link and purchase something. Please check out our privacy policy for more details.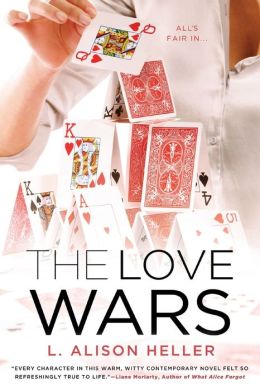 The Love Wars by L. Alison Heller is just $2.99 for Kindle and Nook today! While I haven't read The Love Wars it has great reviews on Amazon.
Here's they synopsis:
Breaking up is hard to do. At least the first few times.
Even though Molly Grant has only a handful of relationships behind her, she's already been through more divorces than she can count.
At the premier Manhattan law firm where she's a matrimonial attorney, the hours are long, the bosses tyrannical, and the bonuses stratospheric. Her clients are rich, famous, and used to getting their way. Molly's job—and primary concern in life—is to work as hard as possible to make sure they do. Until she meets the client who changes everything….
Fern Walker is the desperate former wife of a ruthless media mogul. Her powerful ex is slowly pushing her out of her young children's lives, and she fears losing them forever. Molly—haunted by an incident from her own past—finds herself unable to walk away from Fern and sets out to help her. She just needs to do it without her bosses finding out.
Now, as complications both professional and personal stack up, Molly can only hope that her own wits, heart, and instincts are enough—both in and out of court.
From the reviews I've read, it doesn't sound like this is a romance story, but a story about an attorney kicking butt at her job.
Click here to get The Love Wars for Kindle.
Click here to get The Love Wars for Nook.
Disclosure: This post contains affiliate links, which means we may receive a (very) small commission if you click a link and purchase something.