Disclosure: This post may contain affiliate links, which means we may receive a commission if you click a link and purchase something. Please check out our privacy policy for more details.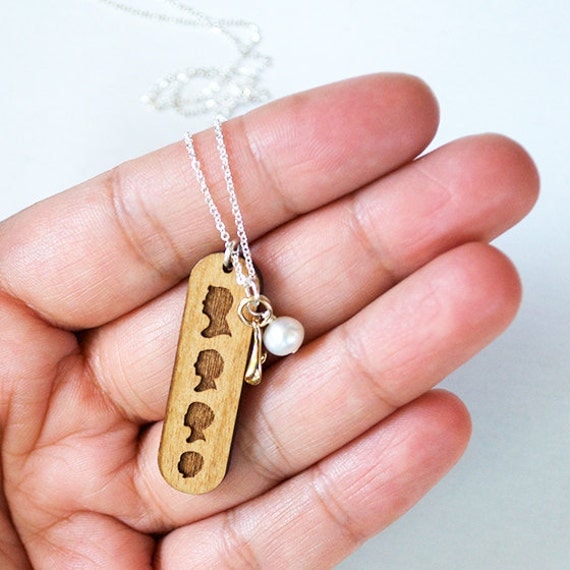 There's a lot of "mom" jewelry on the market these days, but if you're looking for something a little different I recommend checking out this Wooden Cameo Necklace from Le Papier Studio. I'm so smitten with it that I have had it open in my browser for two weeks!
There's a selection of silhouettes to choose from, or you have the option of submitting your own photos for a truly personalized necklace!
A small pearl and a gold wishbone charm are also affixed to each necklace.
Each wooden cameo necklace costs $64 and ships within 2-3 business days after the proof is finalized.