Disclosure: This post may contain affiliate links, which means we may receive a commission if you click a link and purchase something. Please check out our privacy policy for more details.
If you're looking for a fun little gift for your favorite bride and groom-to-be, how about some luggage tags, which will be especially handy if the couple is planning a destination wedding or flying somewhere on a honeymoon!
This set of Lillian Rose Mr. and Mrs. Luggage Tags is just as cute as can be, and a bargain at just $8.99 at Bed Bath & Beyond! I think every bride-to-be would get a kick out of these tags!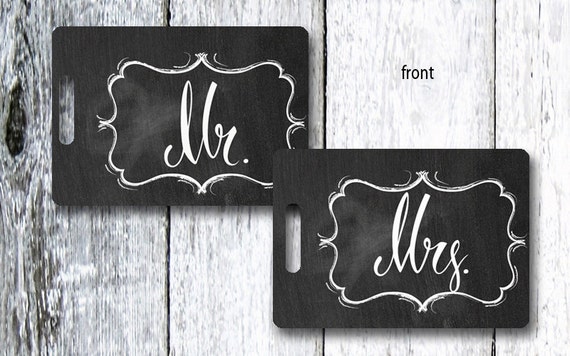 For your most stylish friends there are these Chalkboard Mr. and Mrs. Luggage Tags, which cost $12 at Sweet Cartolina (Etsy).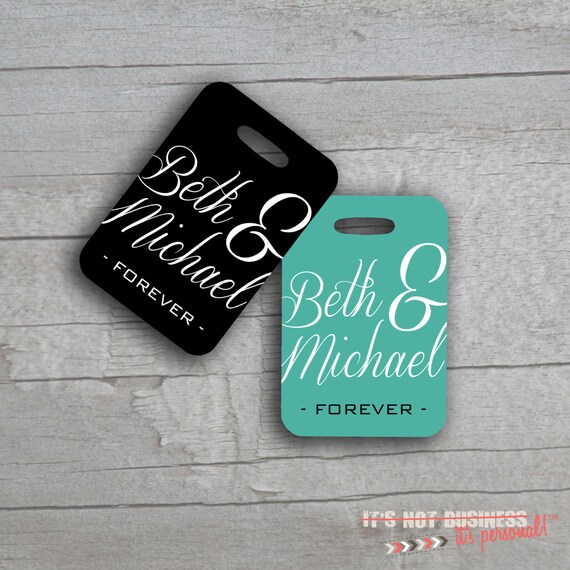 As long as you're not shopping at the absolute last minute, Personalized Luggage Tags would be a cute option! Double bonus: Nobody could try to take their bags at the airport and claim, "Oh, it looks just like mine!" These tags cost $20 at It's Not Business It's Personal (Etsy).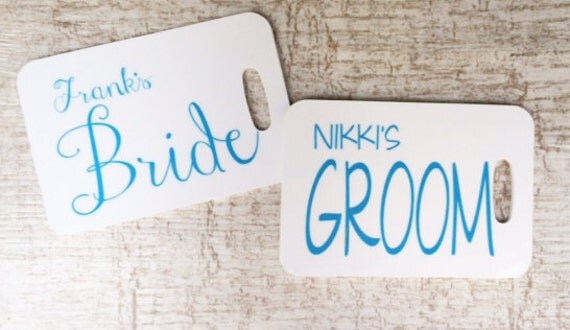 The bride and groom can lay claim to one another with these fun Bride and Groom Luggage Tags! They cost $25.99 at Floresca Personalized Gifts (Etsy).
These Faux Leather Mr. and Mrs. Luggage Tags ($22.59 at Wedding and Party Mall) are perfect for the couple heading off on a honeymoon. It might be hard to see, but there's an airplane logo on each tag.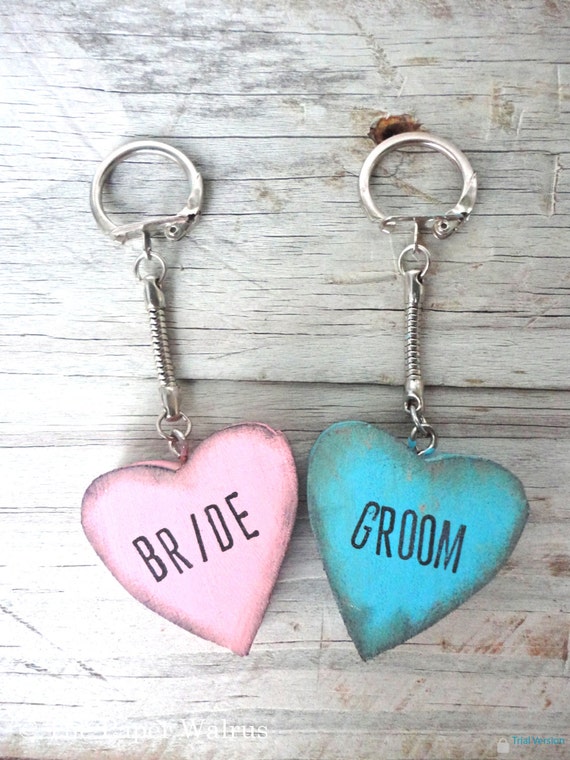 While these Bride and Groom Tags aren't necessarily luggage tags, they could certainly be attached to luggage and would be an easy way to distinguish the bride and groom's luggage on the baggage carousel! Find them at The Paper Walrus (Etsy) for $12.99.
This Mr. and Mrs. Luggage Tag Set is too cute! They're $34.99 at Ruche.